We Help You with All Kind of Challenges and Problems in Excel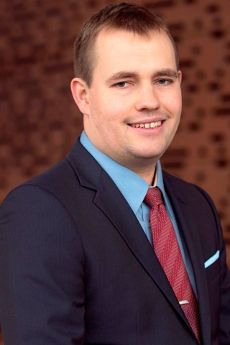 Are you using Microsoft Excel heavily and would you like to make your spreadsheets more effective? Are you looking for support to set up professional and functional Excel sheets for you or your work? Or would you like to automate the tasks you have to do again and again in Excel? Great! We are happy to help you.
Excellence Utvikling AS offers strong competence in Excel and VBA macro programming. Our goal is to give our customers a competitive edge in the market. You and your employees should have more time to do the things that really require your competences. Let us do your Excel work for you.
Contact us now to ask your questions or receive a good offer.
Your Benefits
Individual service: When working with us, you will have your personal, English speaking advisor and do not need to struggle with phone queues
Competitive prices
Save huge amounts of time with smartly programmed macros
Professional, user-friendly and intuitive Excel sheets
2 years guarantee: Should there be (against expectation) anything not working properly with our products, we will fix it for you, free of charge
Experienced and skilled Excel programmer: Certified by Microsoft (MOS Microsoft Excel Expert, Excel 2010)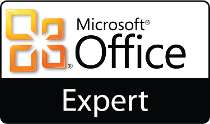 VBA Macro Programming: Excel's Most Powerful Tool
Many people are not aware of the opportunities Excel VBA macros have to offer, even if they use Excel frequently. To keep it simple, an Excel macro contains a range of tasks that can easily be executed by just one single click (instead of performing each and every task step by step). Those macro scripts are easily saved in the Excel sheet. When requirements get more complex, a high level of experience and knowledge in VBA (Visual Basic for Applications) are necessary. In order to use macros you do not need any additional software. Microsoft Excel is more than enough.
Save Time and Money with Customized VBA Macros
Writing a macro in Excel does not necessarily need to be very expensive. Many tasks can be made fully automatic with only a very limited number of programming hours. But those macros can save enormous amounts of time afterwards. And in business, time is money. Further, Excel macros also reduce the chances for human mistakes. We can help you to create professional Excel sheets and/or macros, designed for your needs and wishes: Easy to use, functional and at competitive prices.
Focused on Your Needs and Wishes
Always based on your requirements, we can use your existing Excel sheets or start from scratch, always in close dialogue with you. This way, we can provide a result that meets your expectations. We can help you both with small and big projects. Even though we are specialized in Excel, we can also help you with tasks that include Microsoft Word or Microsoft Access. With us, you will always get a price offer that we are not going to exceed. Needless to say, you are also guaranteed that the spreadsheets and macros design for you will work. Should there be (against all expectation) anything that does not work properly, we will fix it for you - free of charge, up to two years after delivery! Contact us now to receive an offer.